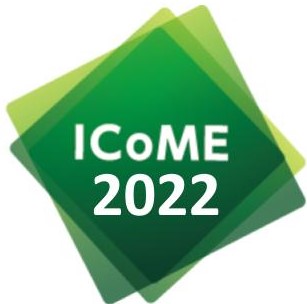 ICoME 2022
August 3-4, Hawaii
Movin' On with E-Learning
~ Today, Tomorrow & the Future ~
TCC Hawaii, coordinator and host for ICoME 2022 announces a Call for Proposals for ICoME 2022, to be held online on August 3-4, Hawaii time.
Homepage: https://2022.icome.education/

ICoME, the International Conference for Media in Education, is an annual conference for faculty and graduate student researchers to share their work, collaborate, and network. All sessions are conducted in English in order to provide everyone an opportunity to gain language proficiency and communicate across cultures.
This online conference will feature roundtable (student) and concurrent sessions (faculty, other researchers) and requires a completed paper according to the provided templates.

A proposal, in the form of an abstract, is submitted for acceptance prior to completing a paper.
To submit your proposal, access the form provided on the conference website.
Submission Form.
https://2022.icome.education/templates/submissions/
If you are NOT able to access Google Forms, an attached MS Word form with instructions is attached to this link.
Paper Templates.

Download the roundtable and concurrent paper templates.
https://bit.ly/icome2022templates
For more information, contact Bert Kimura <bert@hawaii.edu>.
We look forward to receiving your proposals.
Aloha,
– Bert Kimura, Curtis Ho, Kitty Hino
ICoME 2022 Online Conference Coordinators
---
20 June: Deadline for abstract submission (Concurrent Sessions)
30 June: Send acceptances to concurrent session presenters
20 June: Deadline for the abstract submission (Roundtable Sessions)
30 June: Send acceptances to roundtable session presenters
8 July: Deadline for the paper submissions (All Sessions)
15 July: Registration deadline
20 July: Program Announcement (all sessions, keynotes, and event)
3-4 August: Online Conference

*Dates subject to change
---