Congratulations to our ICoME 2022 Young Scholar Award winners. Student presenter awardees were announced at the Awards Ceremony on Thursday evening, August 4, and received an e-award certificate. Award winners are identified in BOLD characters below.
Virtual Reality as a Pedagogical Tool in English Education: A Systematic Literature Review
Jeong Yuseon, Chonnam National University
Mathematics and Science Teaching Anxiety Toward Pre-service Mathematics and Science Teachers
Kento Nakamura, Tokyo University of Science
The Impact of Internship in Japan for A Chinese Student of Japanese-Major
Wenxiang Ge, Kansai University
How Elementary School Teachers Support Students' Communication in an Online Cross-Cultural Education
Mana Tanaka, Meiji University
A Study on Critical Thinking on Biased Web Information among Sixth Grade Elementary School Students in Japan
Wakana Tezuka, Shinshu University
Design and Development of Training Simulation for Fire Evacuation based on Mixed-reality
Hyo-kyung Jang & Seoyeon Park, Chonnam National University
Effectiveness of Media Literacy Education Using Newspapers
Ryoga Okawa, Kansai University
A Scope Review of Computer-supported Collaborative Argumentation in the Past Decade
Lulu Wang, Wenzhou University
Current Status and Problems of Learner-centered Lessons in Malawi
Mariko Arai, Nihon Fukushi University
Investigation of the Relationship Between the Implementation of Pre-Homework and High School Students' Attitude for Flipped Classroom
Rie Matsuoka, Tokyo University of Science
The Experiences of People Working on Social Issues at Universities: Focusing on the Process of Concretization of Interest
Jiwun Jun, Meiji University
The Exploratory Analysis of Spatial Perception in Augmented Reality with Gaze Path and Task Achievements
Kukhyeon Kim, Chonnam University
Study on Evaluation of Constructed Block Model based on Deep Learning for ConPlay System
Yuchen Wang, Ritsumeikan University- ""
The Problem of Collaboration with Teachers from Perspective of ICT Support Staff
Takahiro Kamada, Kansai University
Development and Usability Evaluation of Unification Education Content based on Augmented Reality
Hongyu Xiang, Chonnam National University
Effects of Instructional Design with the KBCP Framework to Promote Using Learning Strategies for High School Students
Hiroto Jitsukawa, Tokyo University of Science
The Characteristics of Users' Perspectives in 360-degree VR Discussion Video by Observation Type
Suhyun Ki, Chonnam National University
Verification of the Educational Effects of Introducing ICT Equipment for Self-portraits for Third-year Junior High School Students
Ruri Aoki, Kansai University
The Evaluation Module of Virtual Reality Simulation for Learner with Intellectual Disabilities: Usability Study
YeonJu Tak, Chonnam National University
The Role of Facilitator Playing a Game-Based Teaching Material in Collaborative Learning
Wataru Shibata, Meiji University
Special Approach to Teaching English for Korean Billingual Children in Chinese Korean Primary Schools
Lingfei Yin, Kansai University
A Systematic Literature Review of Language Learning Research Based on Teaching Agents
Xinyan Gu, Wenzhou University
An Exploratory Analysis of ICT Competencies for Educational Policymakers
Minkyung Kim, Inha University
Visualization of Learners' State of Learning Using a Task Analysis Diagram
Roman Nakamura, Tokyo University of Science
The Effects of Physical Fidelity in VR Simulation on Task Loads
Eunbyul Yang, Chonnam National University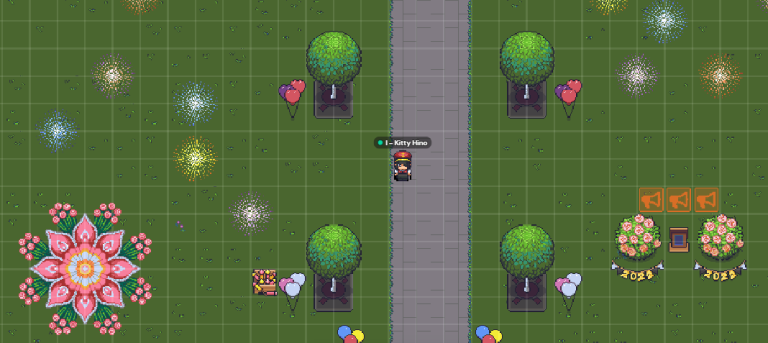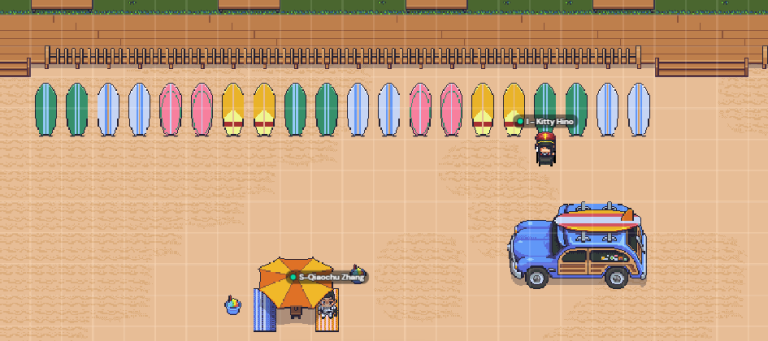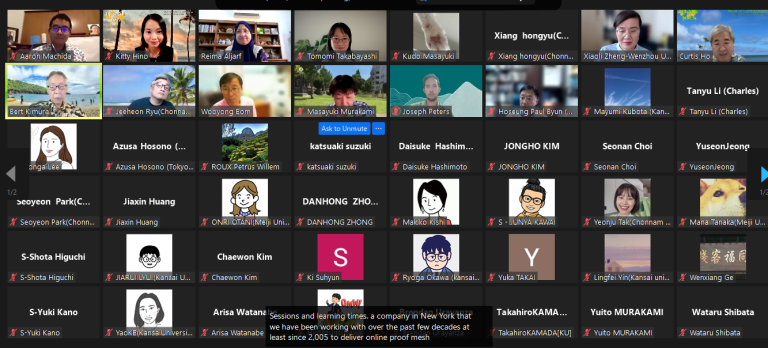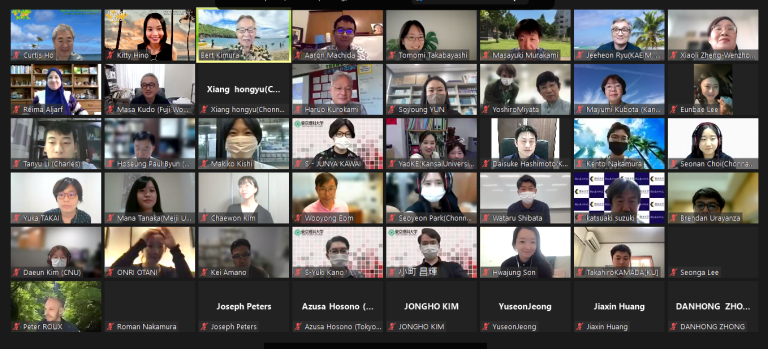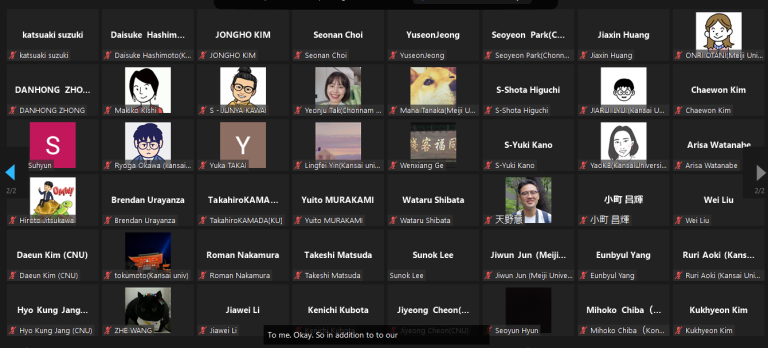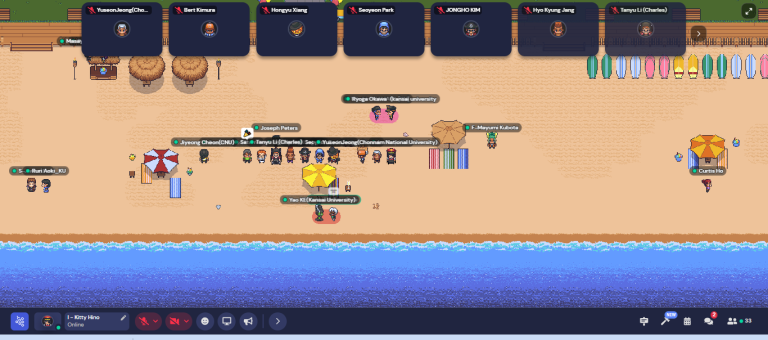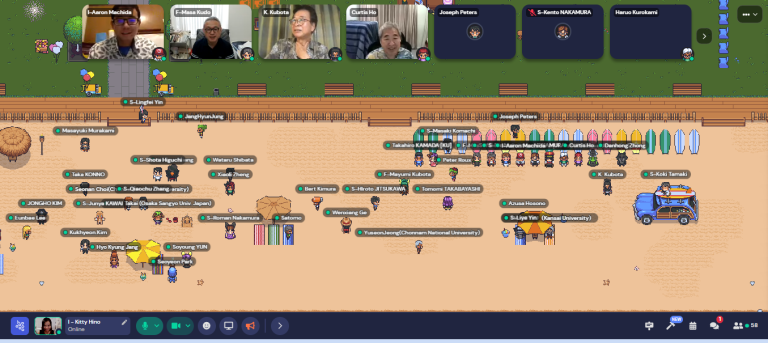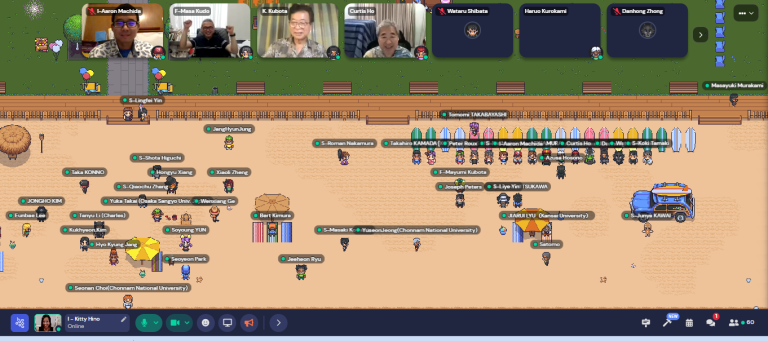 Winners were selected from student roundtable sessions where students were the main presenter(s). Awards were presented only to student(s) who presented, even if the paper was co-authored with a faculty advisor. A group of volunteer faculty from cooperating organizations evaluated each of the student roundtable sessions.